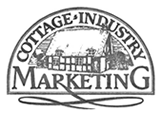 History
Cottage Industry Marketing and the Bylaw the Furniture Makers connection:
Graham Hayes has worked alongside talented craftsmen since 1978 when he first established Cottage Industry Marketing (C.I.M.) in Ludlow, Shropshire.
By the end of the '80s when The London Evening Standard judged the best new 'country house' style hotels in London ("boutique" hotels nowadays)… of the top five, C.I.M. had substantially supplied three with bespoke furniture!
In the mid 80's Graham met Patrick Lloyd and Ted Ward of Lloyd & Ward… a Norfolk based workshop making superb (and we mean superb!) traditional oak furniture.  C.I.M. immediately began to sell the work, becoming one of their most significant marketing outlets.
At the close of 1986 Lloyd & Ward, became Bylaw (Ross) Ltd., better known as Bylaw the Furniture Makers establishing a newly built Norfolk workshop and impressive 'Old Mill' three storey retail & admin premises in Ross-on-Wye. In 1993, Patrick & Ted, having recognised Graham's ability to take on large projects requiring attention to detail, together with his ability to originate design for joinery projects and furniture, invited him to join the Bylaw management. He became part of the team at the start of 1994.
Bylaw flourishes:
The second half of the 1990s were flourishing years for Bylaw when top quality traditional furniture was in great demand and, with their added professionalism in the bespoke joinery sector and marketing presentation (awarded best show stand at the iconic Earls Court Ideal Home Show in 1999, being judged against such big players as British Gas and Barclays Bank!), that demand increasingly was for bespoke joinery from a worldwide discriminating niche market. Their bespoke joinery team could be found working on magnificent panelled rooms and spectacular staircases in Florida and New England, Belgium and Holland, France and Greece and of course, throughout Britain!
In the true ethos of Cottage Industry Marketing, to complement their own skilled craftsmen, Bylaw sought independent outworkers building up a team that included blacksmiths for handmade hinges, handles etc., wood turners and carvers, upholsterers and a mattress maker…and even a cottage industry brass founder who could provide brassware made directly from moulds of original antique brassware. Attention to detail meant everything and it showed! Bylaw the Furniture Makers stood amongst the best.
The market shifts its tastes:
Seemingly after "9-11" the early "noughties" of the new millennium began to see an austerity emerging in style and tastes with a re-appearance of minimalism… The wider market's preference slowly shifted away from traditional "brown furniture". At the end of 2004 Patrick Lloyd (MD of Bylaw) exited from the company to pursue other interests, as did his wife and key sales person, Sarah. To facilitate this exit, the Old Mill at Ross was sold and, during 2005, a five room exhibition area was established at the Norfolk workshop.
Although brochure based domestic furniture volume slowed down, bespoke joinery and larger bespoke furniture contracts (for hotels) became increasingly more important and by 2007 and early 2008 the repositioned business was reclaiming its earlier prosperity.
2008 and all that:
Then, towards the end of 2008, the banking crisis arrived and the onset of recession! Demand slowed right down but Ted & Graham struggled on for three years until, in 2011, a young entrepreneur, recognising the inherent quality of the Bylaw product and with the intent to explore emerging markets outside the UK (where British tradition was still revered and aspired to), seized the opportunity to take over the business whilst promising necessary substantial investment. Acknowledging the advantages of young blood with new ideas, Ted & Graham renounced their ownership of Bylaw the Furniture Makers and the young entrepreneur's new business, Bylaw Ltd., was born.
Sadly, the recession continued on its unrelenting path and the young entrepreneur's investments elsewhere failed to bear their anticipated fruit… thus starving Bylaw Ltd., not just of its much needed investment but also of the ability to make contractual payments agreed for the acquisition of the business! By September 2012, the workshop closed its doors with all staff including Ted & Graham now becoming unemployed! On a rainy day in November 2012, Bylaw Ltd trading as Bylaw the Furniture Makers, entered into liquidation after an illustrious period of furniture making touching five decades.
Full circle
The late Sir John Harvey-Jones (an old Bylaw customer, by the way), when chairman of ICI was asked if ICI were to fold…. Could he rebuild it if he had access to the infrastructure but not its personnel? His answer was an emphatic "No". Then asked the same question but having access to its personnel but not its infrastructure…
His answer came…. A resounding "YES"!
Bylaw the Furniture Makers may have gone forever but several of the craftsmen and their skills that formed the backbone of its quality products still remain. The abundant, mainly Norfolk based, talent is still available through small independent workshops. And while the craftsmen get on with what they do…. making high quality bespoke furniture & joinery… Cottage Industry Marketing is here to help develop the projects that will occupy their order books in the months to come. So the concept that started in 1978 of matching the right workshop to the right project is still as sound now as it was back then.
Cottage Industry Marketing
Working with the finest craftsmen from the small workshops of England