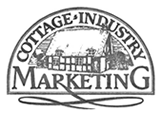 The great advantage of a small workshop is the ability to be flexible. If furniture or joinery straight off an assembly line carries little appeal, having exactly what you want can be easier than you think. We will guide you through the process from electing the most appropriate workshop for your needs and liaising with the craftsmen, right through to completion and delivery.
If starting absolutely "from scratch" is too much of a challenge... the established designs from sources including the old Bylaw archive could prove invaluable. Whether just fishing for ideas to get your own design started or seeking an established vintage classic to replicate in every detail, this is a great place to look and we will know the right craftsman to make it
Having perfected traditional furniture, we were eventually led to traditional joinery. Back in the late 1980s, on seeing the panelled headboard of a Bylaw 'four poster', a trade customer asked "Can you make panelling like that for the extension on my client's 17th century house?" "Yes!" came the simple answer. Today, ex-Bylaw craftsmen continue to add value to properties old and new with projects that include spectacular wall panelling and grand oak staircases.